This preamp is same as the All Jfet Buffer Line Amp except it is only for Single Ended input and output (RCA input/output sockets).  An old Alps volume ( 100K type A) is used at the input instead of step attenuator.
From the picture, you can see there is one single 25V x 2 30VA transformer and two Borbely low noise regulators and two buffer modules are used.  It is very simple but it sound also wonderful when driving a F5.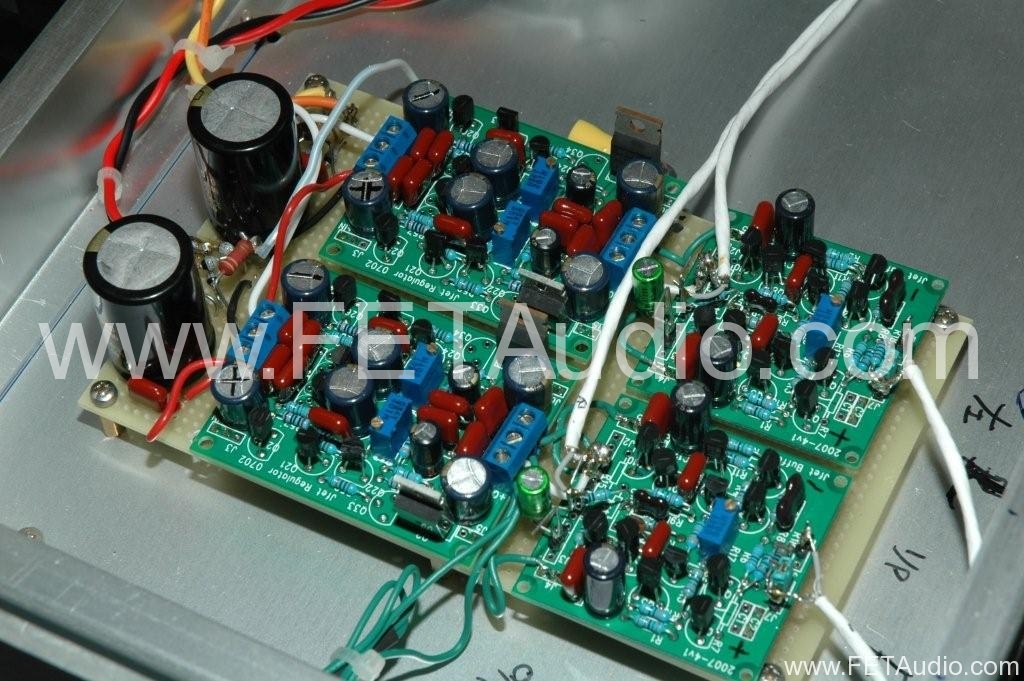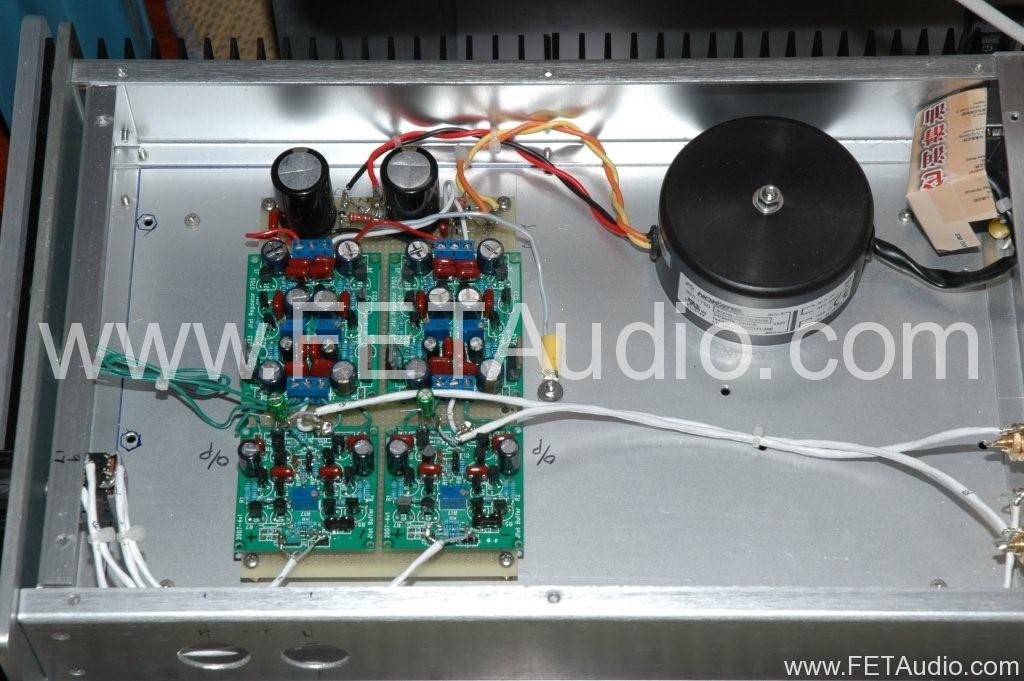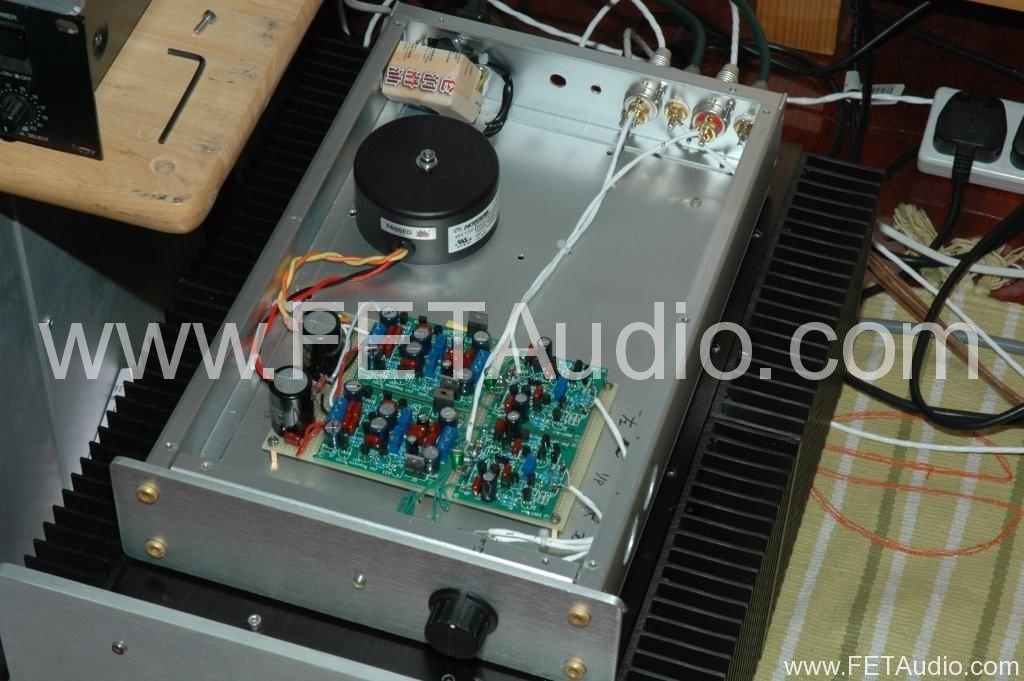 The FFT measurement show that the hum noise is very small and also distortion is very good at 0.0035% at 1Vrms output level.  At 10Vrms output, the distortion rises to about 0.009%.  Hum and noise is at about 1.2mVrms at maximum volume.
FFT output at 1V, 12k load lin
FFT output at 1V, 12k load log